Where caring for your skin is an art form
At Kansas City Skin & Cancer Center, we believe that you deserve nothing less than the best medical, surgical, and aesthetic care available. It's important that you receive personalized care specific to your skin's needs and your aesthetic goals, and you shouldn't settle for anything less than the best.
Our skincare experts in Kansas City are committed to providing comprehensive skin care to our patients, making sure they are informed when they arrive, comfortable when they are here, and happy when they leave.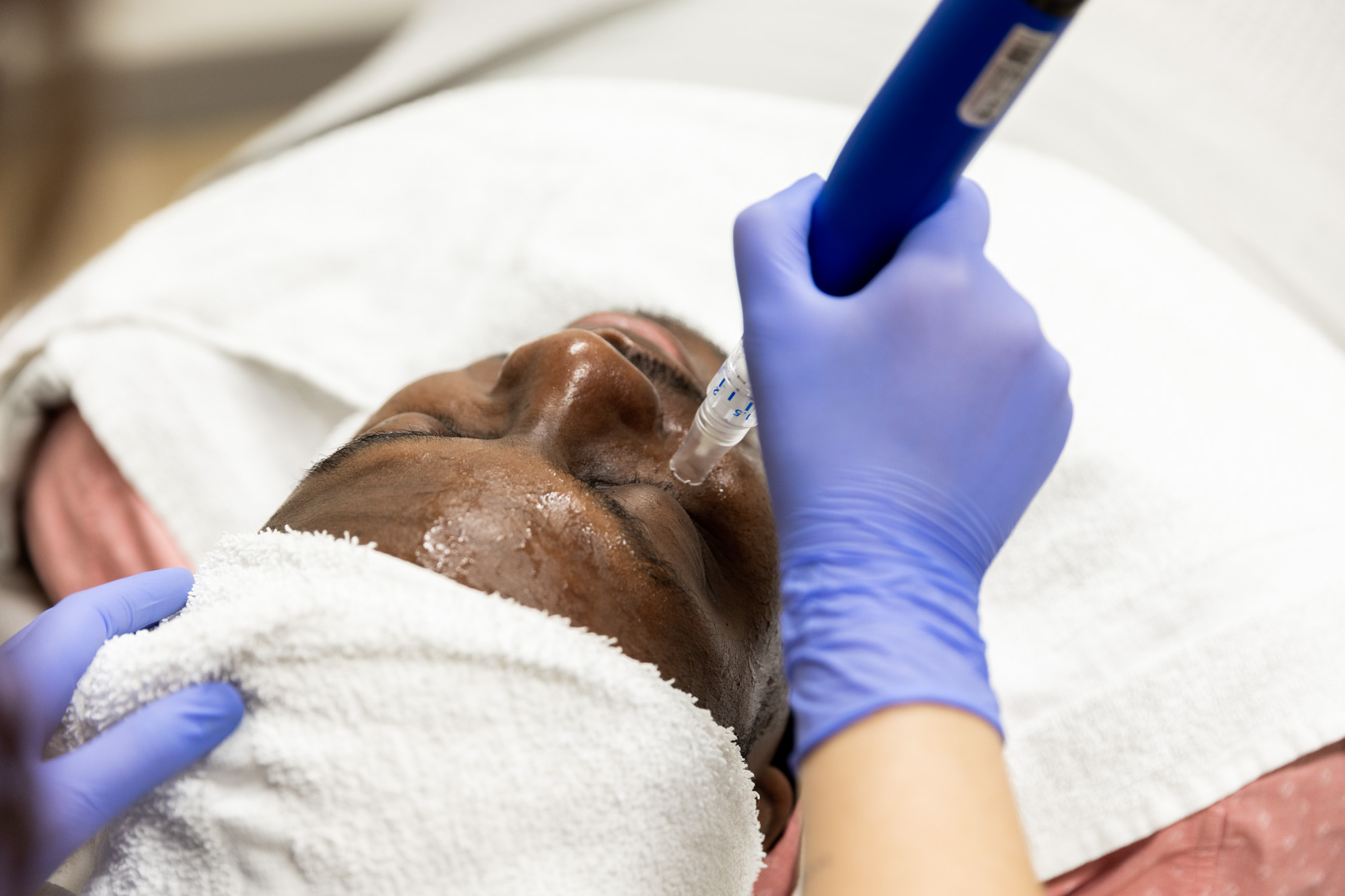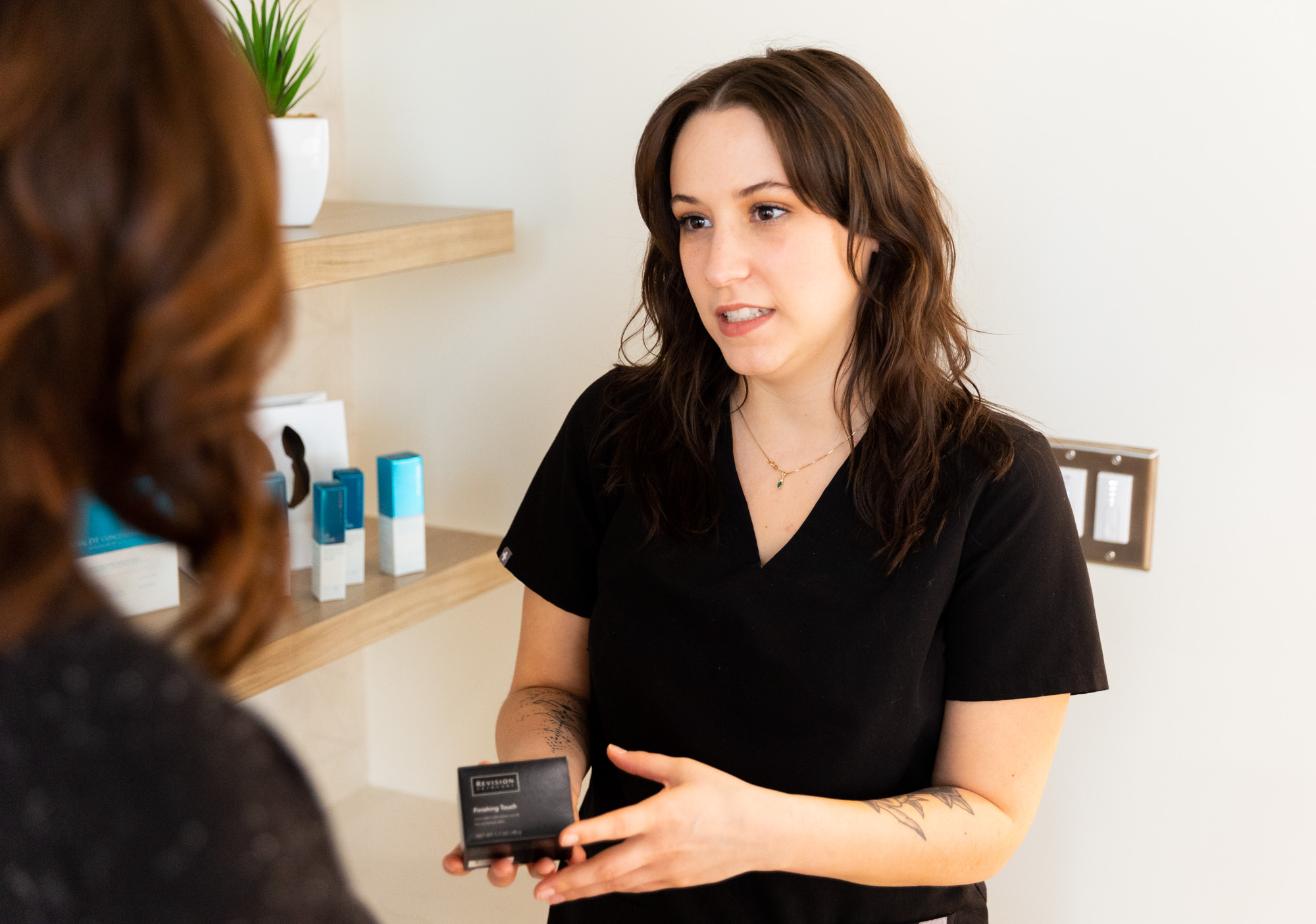 Specialized Expertise
When you come to the Kansas City Skin & Cancer Center, you can trust that you are being taken care of by the most qualified skincare experts in Kansas City. Our team is led by highly trained, board-certified dermatologists to provide you with mindfully planned care. There's no other practice in Kansas City better equipped to educate you on your skin or provide you with the treatments you need to look and feel your best.
Comprehensive Services
Kansas City Skin & Cancer Center is equipped to provide thorough treatment planning and service recommendations for your unique needs, whether that's medical dermatology, surgical dermatology, or aesthetic support. Our clinical team is led by our physicians and highly experienced advanced practice providers (nurse practitioners and physician assistants).
Patient-Focused
Our first priority will always be you. No two people have quite the same skin. We believe it's important that you receive personalized care specific to you and your medical and aesthetic goals. The dermatologists that lead our team are accessible at all times. We want you to be comfortable, informed, and leave feeling confident and empowered.
Comprehensive Dermatological Experience
Kansas City Skin & Cancer Center was founded by board-certified dermatologists. It's why we're the only practice in Kansas City equipped to provide the best cosmetic and medical skincare treatments.
Medical Dermatology
We provide thorough support for whatever medical skincare concern you may have. Our care capabilities include:
Inflammatory Conditions
Skin Infections
Benign Growths
Malignant Growths
Hair and Nail Disorders
Cosmetic Dermatology
We provide high-quality cosmetic skincare services for a full range of conditions. Our aesthetic capabilities include:
Injectables: BOTOX, Dysport, and Fillers
Facials & Peels
Laser Services
Body Contouring
Microneedling
48,500+
Patients Treated Annually
3000+
Skin Cancer Surgeries Performed Annually
75+
Combined Years of Experience
Personalized skin care is just a click away
Receive quality care from world-class skincare experts in Kansas City! Start your skincare journey with our virtual consultation tool. It allows you to select your areas of concern and determine which treatments may best meet your needs.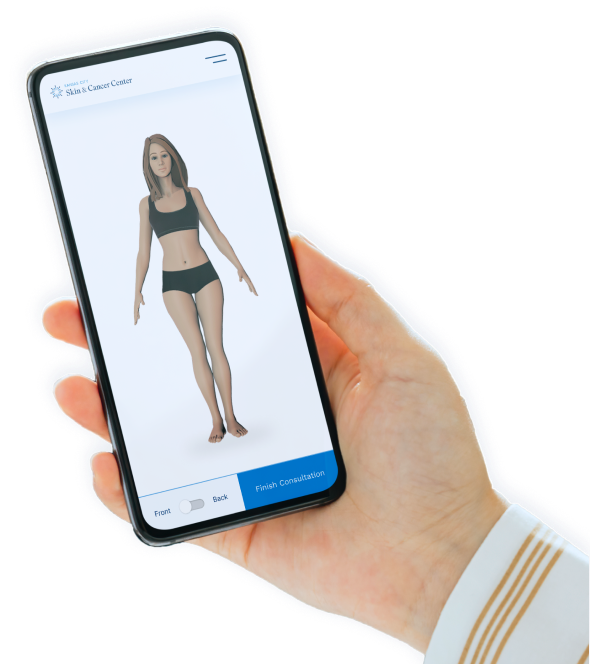 Happy Patient
Cancer is a word that "no one" likes to use. Skin cancer is no joke. I visited this group upon the recommendation of my doctor. The staff is great. The service is "on time". My results could "not" have been better.... I am fortunate and blessed. Thank you! Your all are great and much appreciated.
Bill M.
I have been a happy patient with Kansas City Skin & Cancer Center for at least 10 years.
They are always there for you - and will fit you in if you need an appointment between your scheduled appointments if you have any skin issues that concern you. They ALL have positive attitudes, keep their staff, which makes a not necessarily fun appointment not scary to keep. Our skin and keeping it healthy is their expertise. I give them a 20⭐️ rating!!!!
Helen S.
Great Staff!
I was pleasantly surprised that my surgery took place on scheduled time. The office and clinical area were very clean. Initial prep handled very professionally. Introduced to my surgeon who continued to keep me at ease. Very smooth and efficient process and I was out of there. Hopefully I won't ever need another surgery, but if I did, I would go back.
Cherrine W.